OEE and Continuous Improvement
Calculate overall equipment effectiveness (OEE) and maximise production in the manufacturing process. Measure the percentage of scheduled production time that is truly productive by continuously monitoring equipment performance. Keep track of Ideal Cycle Time, identify opportunities to improve OEE, enhance manufacturing productivity, and quality of production.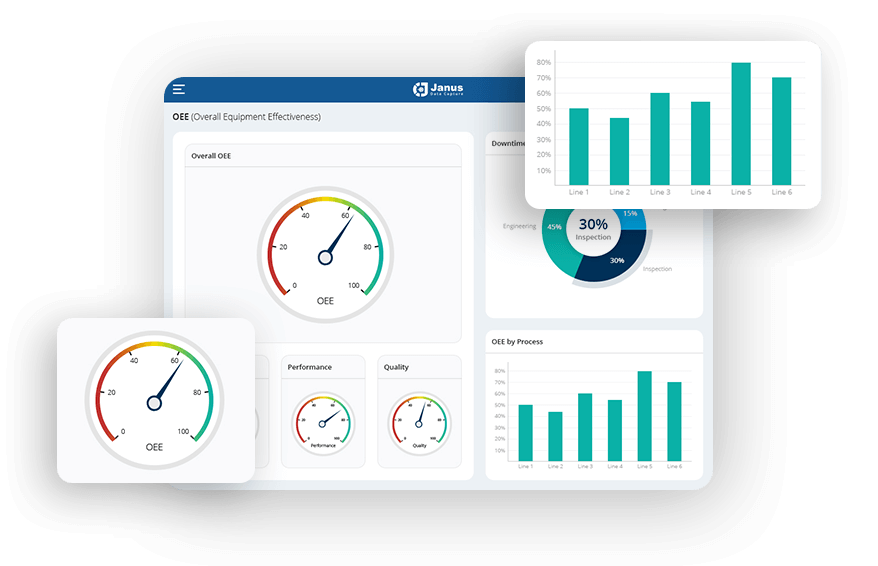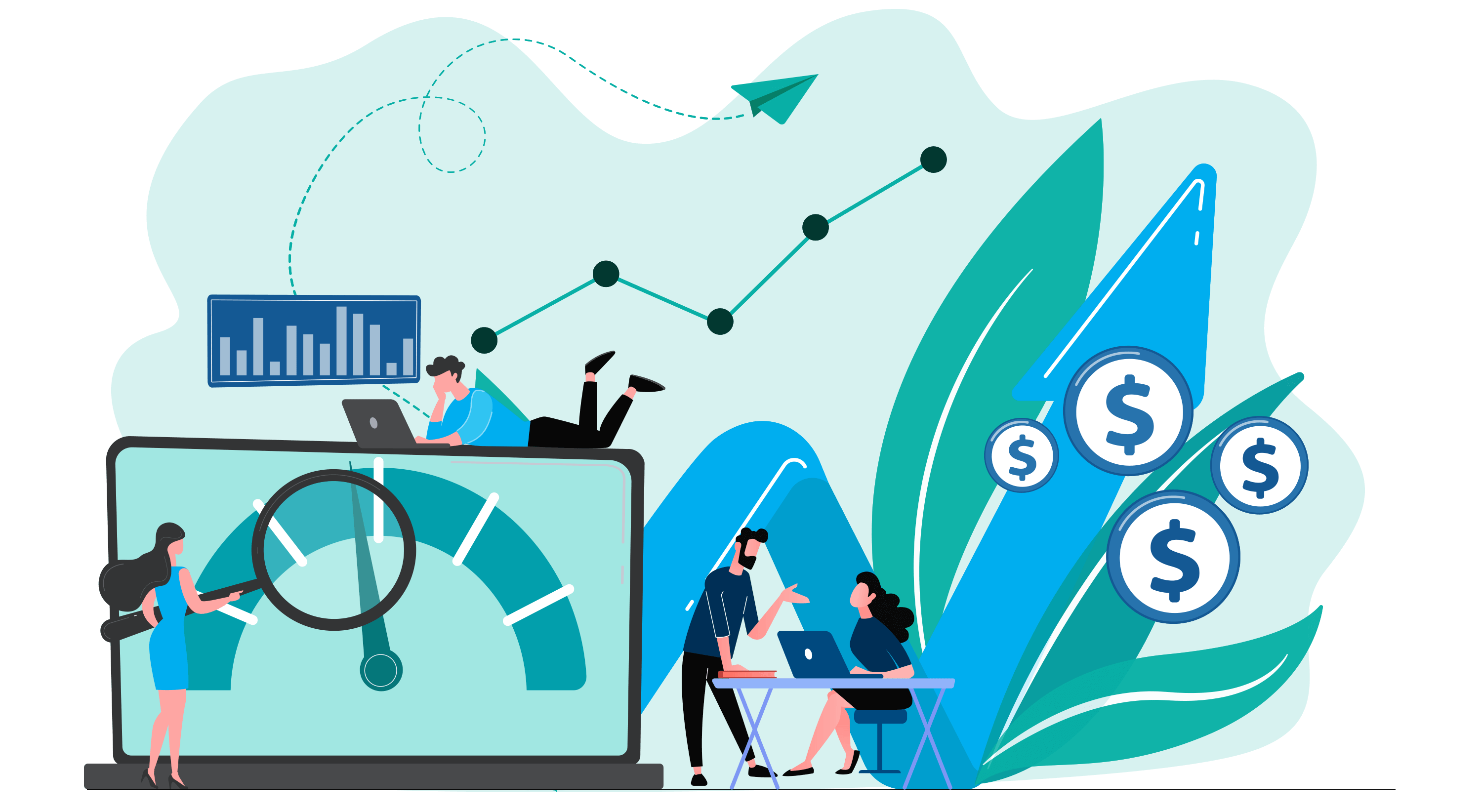 Improve Production Efficiency
Increase production efficiency and achieve production goals. Janus data collection system ensures effective shop floor data collection, resource and production planning. Track actual vs planned production goals and create an environment of continuous improvement.
Live Production Monitoring
Live production monitoring and data analysis help teams discover and address problems in real-time. See the current status of machines, and evaluate whether their production schedule is up to date. Monitor production performance and asset health to increase efficiency.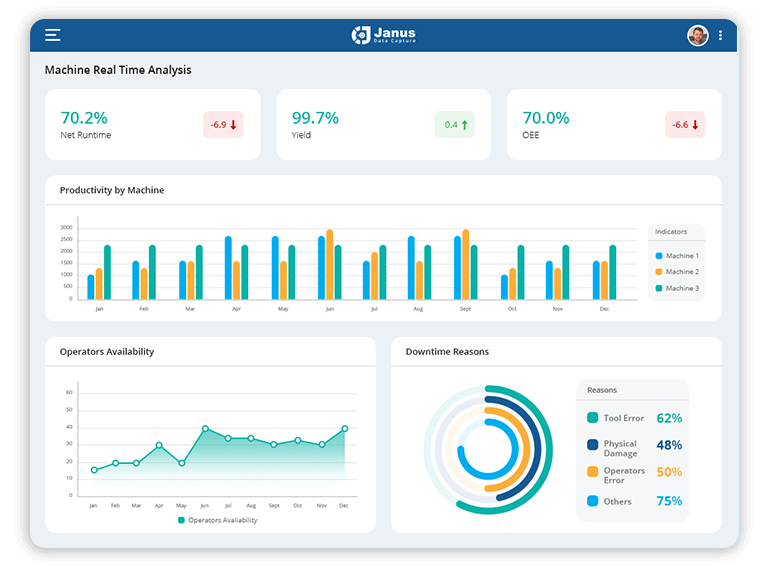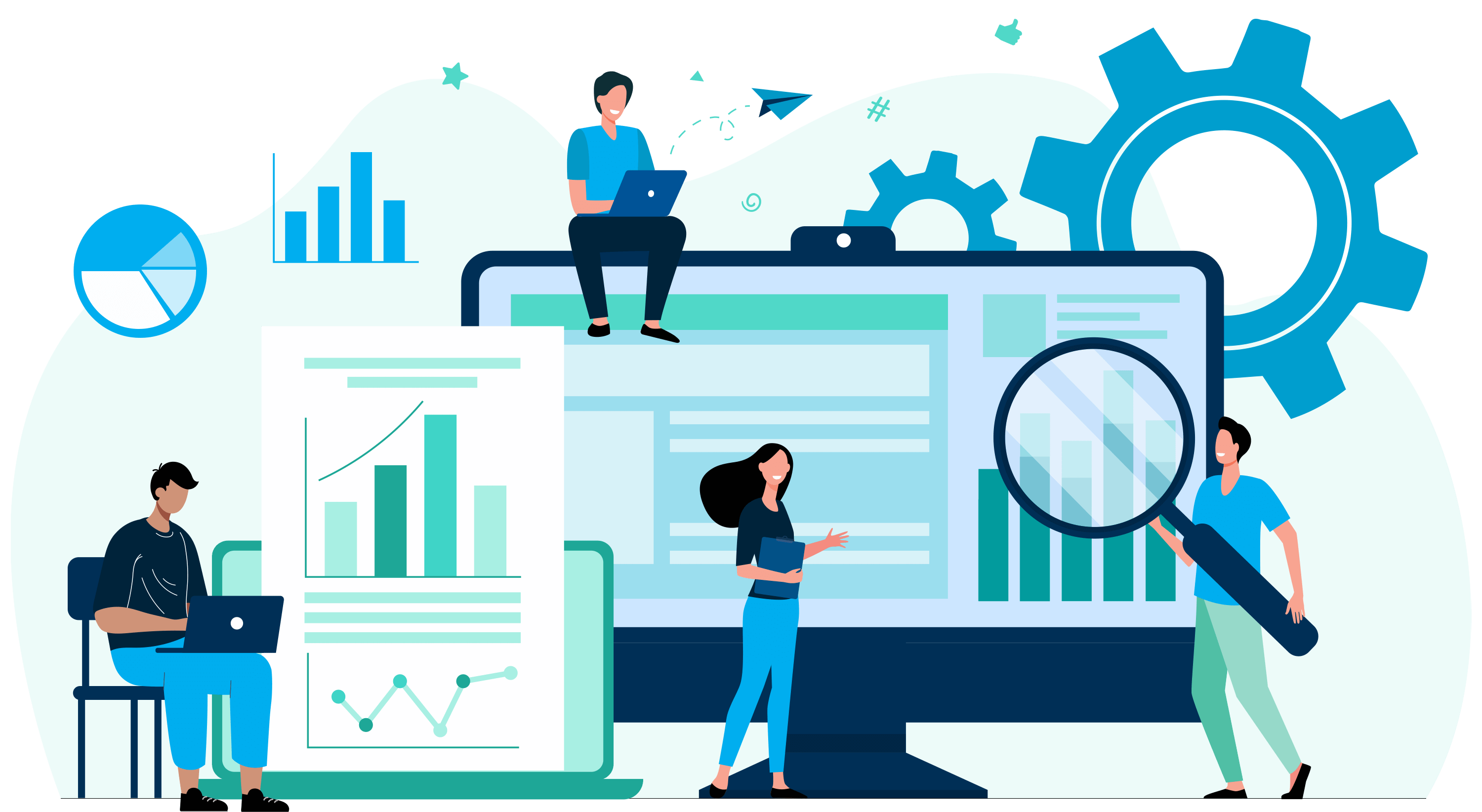 Optimise Quality Control Processes
Implement smart solutions in smart factories, optimise quality control processes, increase the reliability of products, minimise scrap and improve overall production performance. Save time and reduce costs by maximising the efficiency of shop floor operations.
Start 14 Days Free Trial
Janus gathers real-time production-related data and gives an in-depth analysis. Monitor and analyse overall equipment effectiveness (OEE) and drive continuous improvement.
Janus - The Perfect Industry 4.0 Smart Solution
Transform your shop floor with Janus - Industry 4.0 smart manufacturing solution. Keep a closer eye on operations. Closely monitor equipment and production lines, detect failures, avoid downtime and increase efficiency. Janus is the smart solution for overall asset management, preventive and predictive maintenance, OEE, real-time data analytics and much more.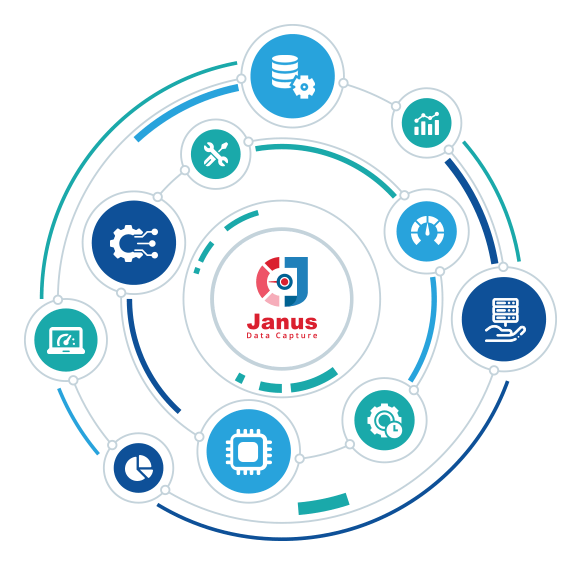 Other Solutions