OEE Calculation
Calculate overall equipment effectiveness (OEE) and maximise production. Indicate how efficient the manufacturing process is by analysing asset availability, asset performance, and production quality. OEE is calculated by multiplying availability, performance and quality. Identify underperforming machines and implement ways to improve machine efficiency.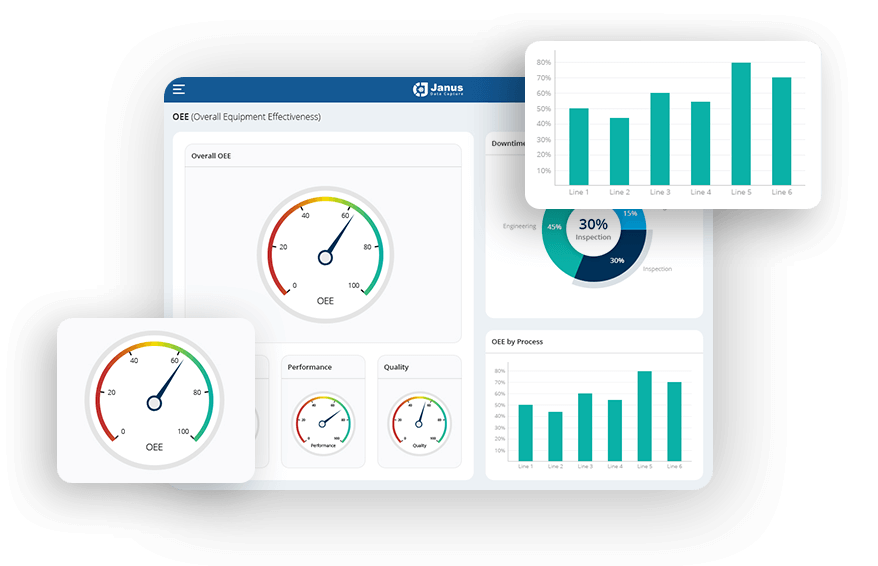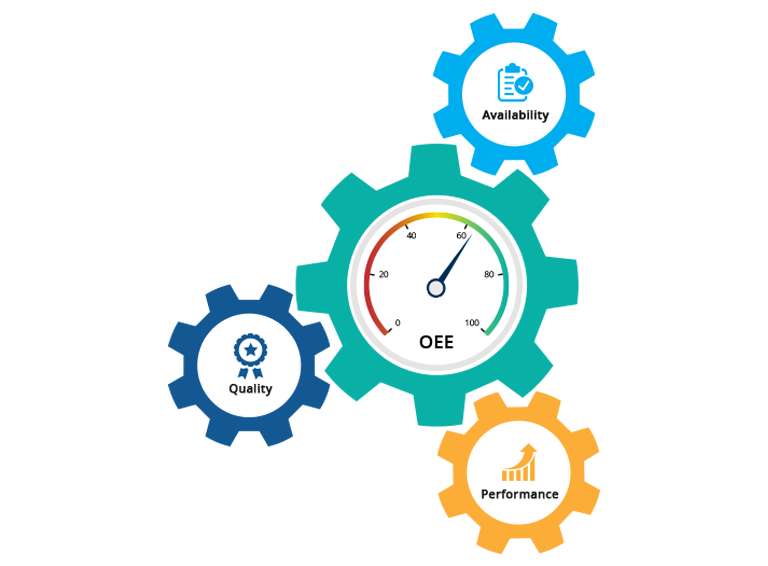 Availability, Performance, Quality
The three deciding factors of overall equipment effectiveness are availability, performance and quality. Make machines fully productive by constantly monitoring the three factors. Identify and implement methods for improvement.
Availability – Does the asset function when needed?
Performance – Does the asset produce the required quantity?
Quality –Number of high-quality items produced?
Monitor and Analyse
Monitor and analyse overall equipment effectiveness (OEE) continuously. Measure the percentage of scheduled production time that is truly productive. Keep track of Ideal Cycle Time, identify opportunities to improve OEE, enhance manufacturing productivity, and quality of production.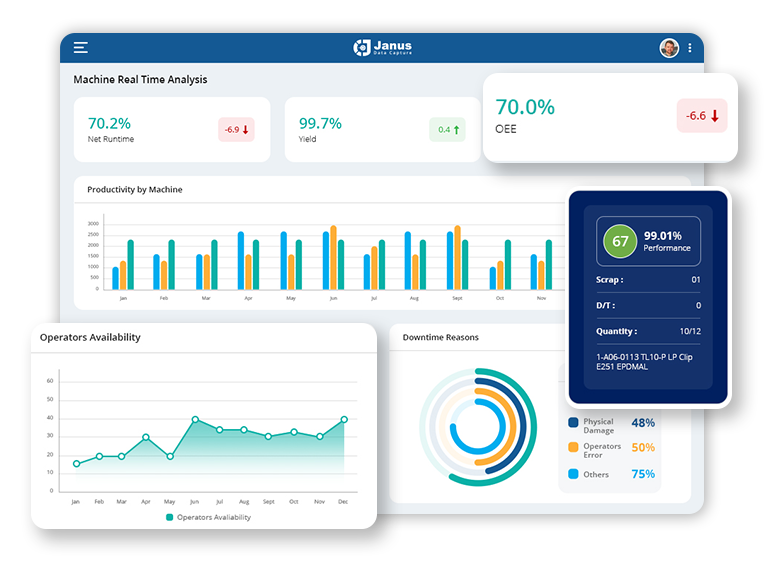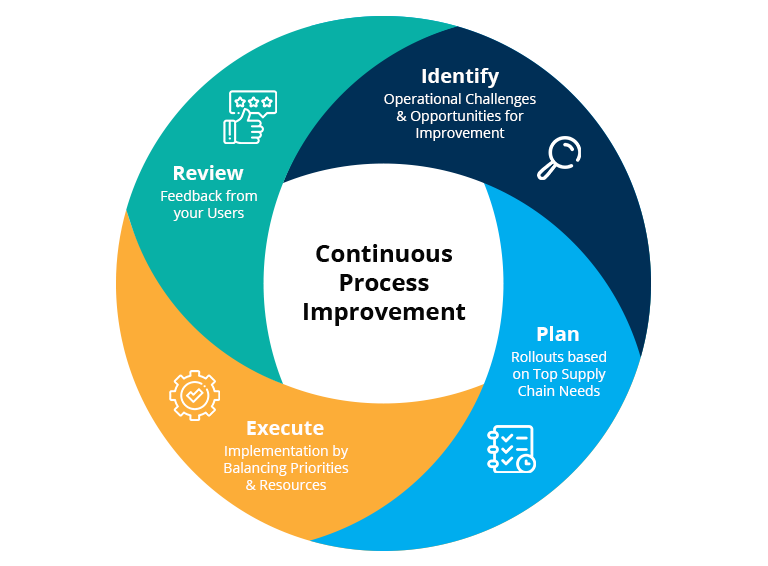 Create a Culture of Continuous Improvement
Keep track of the planned production time and avoid equipment failures and unplanned downtime in lean manufacturing. Identify defects in processes using real-time data analysis to improve the quality of products and increase customer satisfaction. Analyse actual vs planned production process to identify drawbacks and initiate an action plan.
Start 14 Days Free Trial
Janus gathers real-time production-related data and gives an in-depth analysis. Monitor and analyse overall equipment effectiveness (OEE) and drive continuous improvement.
Janus - The Perfect Industry 4.0 Smart Solution
Transform your shop floor with Janus - Industry 4.0 smart manufacturing solution. Keep a closer eye on operations. Closely monitor equipment and production lines, detect failures, avoid downtime and increase efficiency. Janus is the smart solution for overall asset management, preventive and predictive maintenance, OEE, real-time data analytics and much more.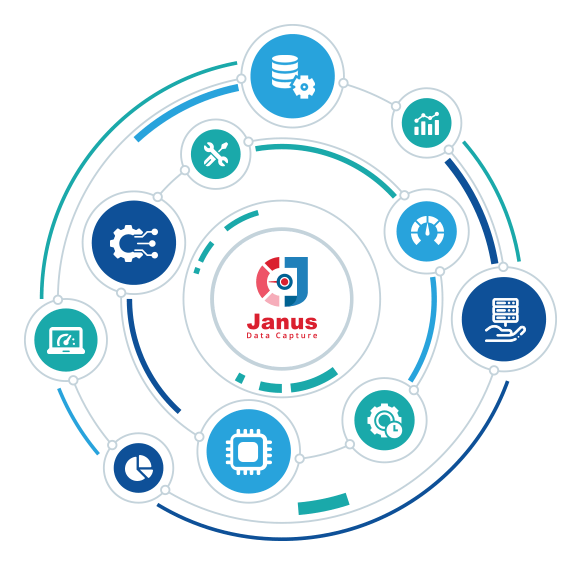 Other Solutions